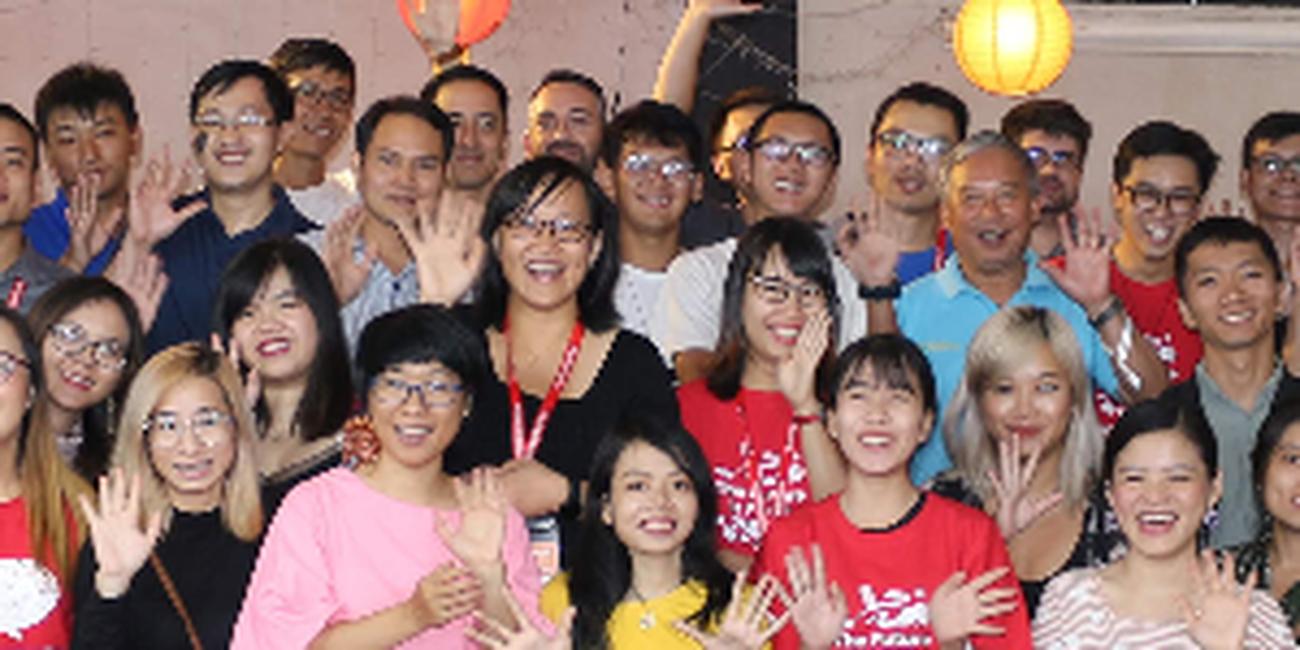 Friday, March 27th 2020, 9:00 AM (+07)
OpenTechSummit Vietnam
Ha Noi 70000 Vietnam
Call for Speakers Open
Call for Speakers is open until Sat, Feb 29 4:00 PM
The OpenTechSummit Vietnam is a unique Open Technology conference for developers, companies, and IT professionals. The event will take place on March 27, 2020 in Hanoi. During the event developers, technologists, scientists, and entrepreneurs convene to collaborate, share information and learn about the latest in open technologies, including Artificial Intelligence software, Cloud Computing, Hardware and IoT.For our Vietnam feature event, we are looking for speaker submissions about Open Source for the following areas:
Artificial Intelligence & Machine Learning
Database
Hardware and IOT
Cloud, Containers, DevOps
Open Source (Mixed Topics)
Submission Guidelines
Please propose your session as early as possible and include a description of your session proposal that is as complete as possible. The description is of particular importance for the selection. Once accepted, speakers will receive a code for a speakers ticket. Speakers will receive a free speakers ticket and two standard tickets for their partner or friends. Sessions are accepted on an ongoing basis.
Notification of acceptance: Ongoing basis
Talks and Workshops
Talk slots are 20 minutes long plus 5-10 minutes for questions and answers. The idea is, that participants will use the sessions to get an idea of the work of others and are able to follow up in more detail in break-out areas, where they discuss more and start to work together. Speakers can also sign up for either a 1-hour long or a 2-hours workshop sessions. Longer sessions are possible in principle. Please tell us the proposed length of your session at the time of submission.
Lightning talks
You have some interesting ideas but do not want to submit a full talk? We suggest you go for a lightning talk which is a 5 minutes slot to present your idea or project. You are welcome to continue the discussion in breakout areas. There are tables and chairs to serve your get-togethers.
Stands and assemblies
We offer spaces in our exhibition area for companies, projects, installations, team gatherings and other fun activities. We are curious to know what you would like to make, bring or show. Please add details in the submission form.
Publication
Audio and video recordings of the lectures will be published in various formats under the Creative Commons Attribution 4.0 International (CC BY 4.0) license. This license allows commercial use by media institutions as part of their reporting. If you do not wish for material from your lecture to be published or streamed, please let us know in your submission.
Sponsorship & Contact
If you would like to sponsor OpenTechSummit Thailand or have any questions, please contact us via office@fossasia.org
Submitted Sessions